The South African Mathematics Olympiad for Grades 8 to 12 learners is the biggest Olympiad in the country,    Read more....

Names of 2019 National Medallists available on 



The South African Mathematics Challenge is a national competition for Grades 4 to 7 learners - Read more....

Names of the Final Round Qualifiers available on http://www.samf.ac.za/en/sa-maths-challenge-results




SAMF is a non-profit company with Public Benefit Status. There are some distinct benefits in partnering with SAMF -  Read more....








The South African Mathematics Foundation (SAMF), a non profit company, was founded in 2004 by the Association for Mathematics Education of South Africa (AMESA) and the South African Mathematical Society (SAMS). 
SAMF's vision is to play a leading role in expanding the base of mathematics excellence in South Africa by contributing towards professional development of mathematics educators, promoting the advancement of mathematics through creating awareness of and developing skills in mathematics, research, advocacy and identifying and nurturing of mathematically talented youth towards an innovative landscape in South Africa for science, business, finance and engineering.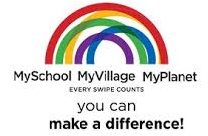 Click HERE to find out how you can start shopping with a cause