The South African Mathematics Olympiad for Grades 8 to 12 learners is the biggest Olympiad in the country,    Read more....




The South African Mathematics Challenge is a national competition for Grades 4 to 7 learners - Read more....




SAMF is a non-profit company with Public Benefit Status. There are some distinct benefits in partnering with SAMF -  Read more....









 

 
South African Mathematics Olympiad: First Round, 12 March
Olympiad Organisers can download the 1st round papers. Register as online user to gain access. For assistance contact the Project Manager at 012 392 9316 or herman@samf.ac.za
The South African Mathematics Foundation (SAMF), a non profit company, was founded in 2004 by the Association for Mathematics Education of South Africa (AMESA) and the South African Mathematical Society (SAMS). 
SAMF aims firstly, to advance the mathematical skills of South African learners through improved quality teaching and learning, and secondly, to improve and develop public awareness of the role mathematics play in the broader society in which it functions. 
The SAMF identified four thrusts:
Learner Development 
Teacher Development 
Advocacy 
Research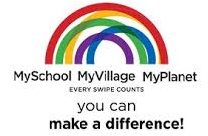 Click HERE to find out how you can start shopping with a cause